Rumors of a wrap-around iPhone screen have been coasting around for a considerable length of time, yet a recently refreshed patent shows Apple is still particularly keen on the innovation – regardless of whether it won't be prepared in time for the iPhone 12.
As revealed by Patently Apple, Apple has enlisted a continuation patent on the wrap-around display documenting that they've seen previously. Basically, it's affixing some new data on a current patent, or tweaking the subtleties that have just been logged.
So while this patent isn't totally new, the way that it's been refreshed shows that Apple is still genuinely thinking about this innovation. Regardless of whether it really makes it into a completed item is not yet clear.
New data added to the patent makes reference to the "continuous loop" of a glass show around a device: a screen that would work on the front and the back of their iPhone.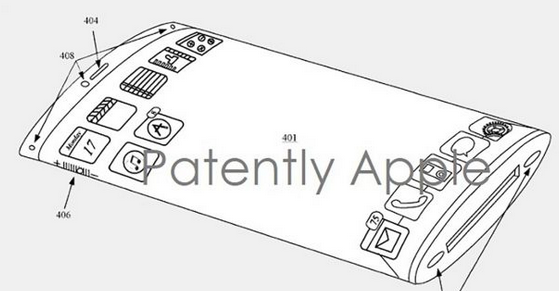 Other phone producers are taking a gander at comparative approaches to develop on the standard glass-and-metal piece configuration they've currently gotten so used to. The Xiaomi Mi Mix Alpha highlights a fold over screen, however it's being named as an idea device.
At the end of the day, it's for early adopters, and it probably won't work horrendously well. Apple is normally extremely mindful of any new innovation, and won't push out any equipment to shoppers except if it's certain that it's prepared.
Samsung is another organization with a patent for fold over screens, and has been pushing the showcase over the edges of its Galaxy telephones for quite a while now. Could fold over be the new foldable?
Whatever Apple's arrangements, it appears to be improbable that the 2020 iPhone 12 will have anything so inventive. One of the later gossipy tidbits about the handset proposes it will accompany a screen sporting a 120Hz refresh rate.
Disclaimer: The views, suggestions, and opinions expressed here are the sole responsibility of the experts. No Just Examiner  journalist was involved in the writing and production of this article.